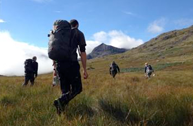 Mountain Skills
Our Mountain Skills training course offering a solid foundation for gaining personal mountaineering proficiency teaching the necessary skills in mountain safety, navigation techniques, knowledge of hazards, and personal equipment.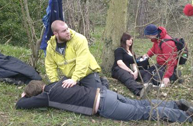 First Aid (Remote Emergency Care) 1 & 2
A one-day certificated practical option in our range of outdoor first aid courses. The course involves plenty of hands-on practice including outdoor scenarios. It is perfect for teachers, outdoor workers, fieldworkers and Duke of Edinburgh first aid.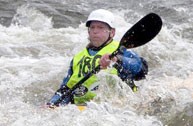 Canoe Coaching
We offer levels 1 and 2 in BCU/UKCC accredited Canoe Coaching courses.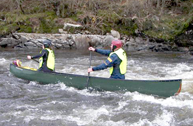 BCU Star Tests 1 to 4
So you have just started paddling, then the British Canoeing Star Awards are what you should be thinking of next. The star awards are best suited to paddlers aged 16 and over, where the Paddlepower Awards are best suited for the younger paddler. These awards cover the core fundamental movements and techniques, insuring the correct ingredients are added for you to develop as a paddler.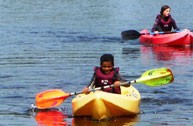 Open/inland
This course takes place on the more gentle inland waterways suitable for beginners and intermediate canoers. As always we assign the course according to ability and experience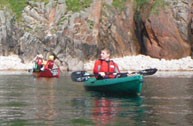 Sea/surf 1 to 3
Successful performance at this level indicates that a candidate can consider themselves an intermediate paddler rather than a beginner. Unlike the existing award this will be discipline specific with awards in Sea, Surf, Canoe, WW Kayak, FW Kayak and some of the competitive disciplines.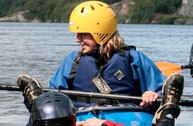 Foundation Safety & Rescue Training
The Foundation Safety & Rescue Training (FSRT) gives you the skills you need to rescue your peers in sheltered water. Conducted over two days using a variety of different and up to date craft from open canoes to white water kayaks you'll gain confidence and understanding in a variety of rescue techniques and key principals. A pre-requisite for the UKCC Level 1 and Level 2 coach qualification this course will give you the safety skills you need to take your paddling to the next level.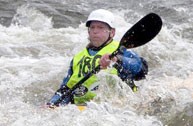 White-Water Safety Course
The WWS&R training course is designed for all paddlers operating in a moderate to advanced white water environment in either kayak or canoe. In addition, the training is required for those seeking their 4 star leader (white water or open canoe) award. The objective is to provide the underpinning knowledge and teach simple and safe practical skills that can be applied appropriately.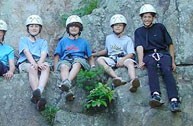 Rock Climbing
Adventure Sports Northwest provide a variety of rock climbing courses and lessons. We have courses for people with little or no experience and just want a Fun Day, to those who have some experience and are developing themselves as competent climbers. Climbing is organised in Culdaff and Roe Valley Country Park.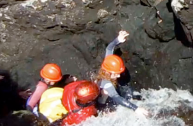 Gaisce Award/The President's Award
The Award is a non-competitive programme in which participants set and achieve personal goals for community service, skills, fitness, and adventure. It is a great way to explore new interests and try new challenges you might not have done otherwise, and even stretch your 'comfort zone'. The Award is open to children from age 14 yrs to 24 yrs old, and has 3 levels:
Bronze

(for ages 14 yrs and up)

Silver

(for ages 15 yrs and up)

Gold

(for ages 16 yrs and up)
The Duke of Edinburgh Award
The Award is a non-competitive programme in which participants set and achieve personal goals for community service, skills, fitness, and adventure. It is a great way to explore new interests and try new challenges you might not have done otherwise, and even stretch your 'comfort zone'. The Award is open to children from age 14 yrs to 24 yrs old, and has 3 levels:
Bronze

(for ages 14 yrs and up)

Silver

(for ages 15 yrs and up)

Gold

(for ages 16 yrs and up)